UNDETECTABLE HAIR-SYSTEMS FOR MEN

Finally! Your #1 Alternative.
Compared to "Hair Clubs" and Salons. We are the world's leader in Hair Replacement Systems by mail or visit one of our own studios.
We now offer you much better quality Hair Systems than leading competitors, starting at only $189.00
We specialize in the most undetectable, layered hair cuts and pay special attention to the most natural receding hair line. TRULY the absolute lowest price in the world! Because we ARE the factory, not a distributor or "Middle-Man"!
Why pay more?
Swim. Sleep. Sports. No Problem.
HPH keeps over 12,000 different Hair Systems in stock, in Human or Synthetic Fiber Hair, in Small, Medium and Large (or custom made), in all colors for immediate delivery!
Or we can custom make absolutely anything to your specifications as needed! Ready to wear, UNDETECTABLE!
Purchasing a Hair System by mail worldwide, has never been this easy for any type of customer! If ordering by mail order, we recommend you start with our $20.00 (refundable) (includes many grey tones and real hair samples) Fitting Kit (regular $59.00). Which includes a color chart, a "Do-It-Yourself" Hair System Base Measuring Cap, 11 different hair style selection sheet, and all the order forms and literature you need to place your order.
Also, you can call us any time for help with any questions you may have.
Call 1-800-654-9884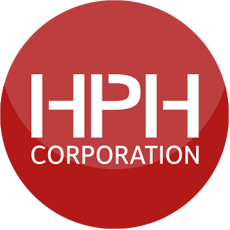 No more adhesive
Tapes or Glues
We present a totally new SUPER-THIN (0.2mm) SKIN BASE that sticks onto your scalp without any tapes or glues.
Available in 100% European Human hair or in our super natural Synthetic fiber hair (colorfast for 3 years). Send us the pattern (mold) or provide the measurements of the bald area for you custom made system.
This new generation of hair systems is what you've been waiting for – so easy to wear. No more messy tapes and glues!!